NEW COLLECTION | CONTRAST 
FOR A WILD ESCAPE FULL OF CONTRASTS
The extreme contrast between black and white, and the colors of nature!
Contrast is the new classic trend collection that opposes two colors: white, the color of purity, and black, the color of elegance.
With a pure and very natural design in homage to the Autumn that is coming! This combination of black and white is a timeless alliance offering a neat and naturally elegant appearance.
Patterns that look natural! Leaves for a chic fall look on a bike!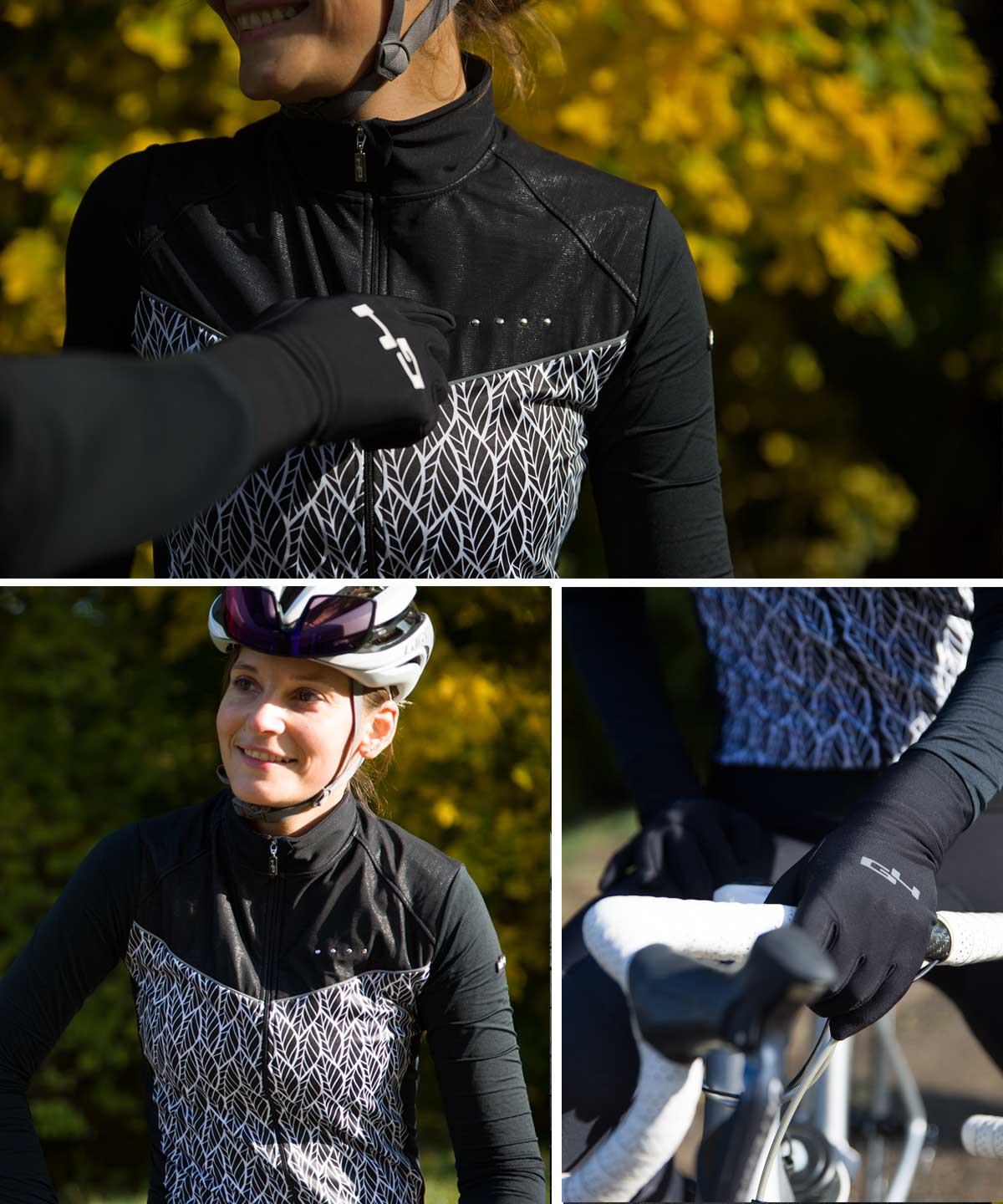 FROM ELEGANT CLASSICISM TO TECHNICAL PERFORMANCE
This Contrast long sleeve jersey, in addition to its unique style is an ultra technical cycling jersey! It uses the same technicality as the Indian Summer jersey to give you a unique comfort during your bike outings.
The new cycling jersey is windproof and insulating. It will protect you during your cycling outings in the early morning when it's cold! The Contrast cycling jersey is therefore ideal for mid-season outings!
Fabric side: our SKINLYCRA stretch fabric and its anatomical cut make this jersey very comfortable to wear!
A stylish and technical cycling jersey that finally sticks to your body's physiology!
A 4.5cm jacquard elastic waistband is mounted for optimal support whatever the width of your pelvis. And finally, a windproof CRYSTAL fabric will protect your chest and back.
The Contrast jersey has reflective inserts on the torso for maximum visibility in complete safety, as well as 3 cargo pockets in the back to freely carry your accessories and supplies without getting in your way!
The little extra: a zippered pocket for your most precious belongings!