Usually, the Vuelta suffers from suffocating heat. Extreme temperatures of up to 38°C are expected this week! Fortunately, Sheree always has a trick or two up her sleeve to keep us healthy. And today we are tackling a monument of Spanish gastronomy: the gazpacho.
This cold soup is simply a salad in liquid form, very easy to make. Its origins are in Southern Spain, or mabe the Portuguese regions of Alentejo and Algarve. Gazpacho can be prepared a number of different ways but today we're following a traditional Andalusian recipe. Before you start, you will need a blender or a food processor, and of course, freshly picked tomatoes.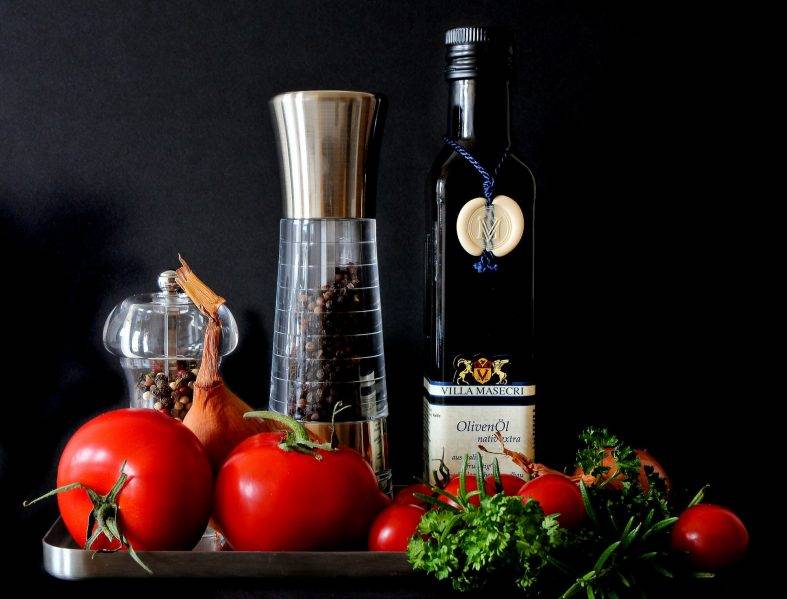 Ingredients:
1-1½kg (2-2¼ lbs) sun-ripened, juicy fresh tomatoes
3 sticks celery
1 red bell pepper
3 spring onions (scallions)
1 large cucumber
3 cloves garlic
4 tbsp sherry vinegar
1 tsp Tabasco (optional)
5 tbsp extra-virgin olive oil
Fine sea salt and freshly ground pepper, to taste
Method:
Roughly chop the vegetables and whirl in a blender or food processor in batches until they're all reduced to a fine rubble.
Pour into a large glass bowl, add the oil, vinegar and condiments to taste. Cover the bowl with cling film (plastic wrap) and leave it in the fridge for at least eight hours for the flavours to develop.
To serve, pass the mixture through a coarse sieve or food mill. Test the seasoning, pour into a glass jug and return to the fridge to chill.
Serve either as I have below in a long chilled glass with a stick of celery or ladle it into bowls and garnish with whatever takes your fancy.
Sheree's handy hints:
The tomatoes are the star of the show. If yours aren't quite as ripe and juicy as you'd like you might have to top up the gazpacho with some good quality bottled or fresh tomato juice.
I only ever use red peppers in gazpacho simply because I prefer the taste.
If you'd like the soup to have a thicker consistency soak a few pieces of stale bread in water, squeeze dry and add them to the blender along with the vegetables or add back some of the sieved rubble.
I often add fresh watermelon juice to the soup and a further teaspoon of tabasco to counter the sweetness along with a tablespoon or two of freshly squeezed lime juice. This is delicious served in a bowl over a pile of white crab meat or a few plump juicy prawns and cubed avocado.
To give the soup an Italian twist, add freshly torn basil leaves and pour over torn chunks of burrata (a yummy mix of fresh buffalo mozzarella and crème fraiche).