Cycling is a unique sport. It is accessible to all as a leisure and means of transport. More than two billion people around the world, from all backgrounds, ages and physical abilities, use a bicycle.
Statistics from the Hungarian Cyclists Club indicate that 40% of the country's population use bicycles at least periodically. According to data from the Euro Barometer, Hungary ranks third in Europe in terms of regular use of the city bike.
Cycling has always been popular outside of Budapest, but has recently gained the extent in the city..
For this reason, the Hungarian state has decided to encourage professional cycling to give a good image to Hungarian cycling and, above all, to worry about the most important point today: to guarantee cyclists who are users safe. The Pannon cycling team riders will be the defenders of this message for safe cycling in Hungary. The bike yes but safely!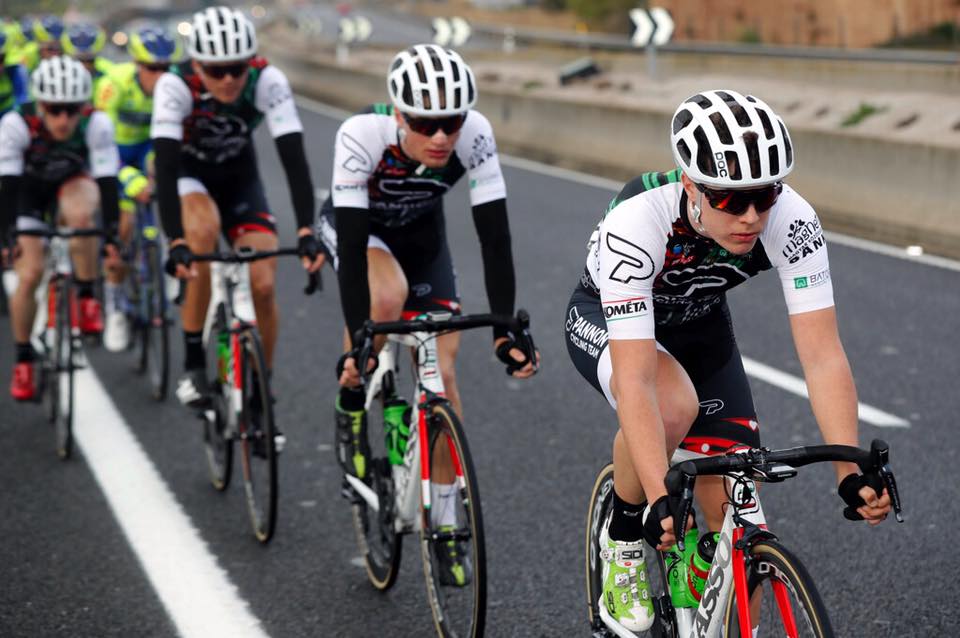 Through this article, we present you the new Hungarian continental team PANNON CYCLING.
This team was created by Dr. Béla who is a dentist passionate for sport and Richard Balint a renowned communications expert and sports photographer.
The aim of the team is to bet on talented young cyclists and to work with sponsors and qualitative partners to offer them the best in terms of design, quality, comfort and technicality, in order to become in a few years a solid structure and performant and discover new talent Hungarian cyclist.
Leur slogan #facesofthefuture
That's why they trusted G4 to designate and produce their equipment.
This functional and very graphic jersey reflects the colors of their country and the image of the team.
The cut, the associated fabrics and finishes give birth to a performance and aerodynamic jersey that allows to be more competitive on all terrains.
The jersey designed and developed by the professional know-how of the former pro-cyclist Geoffroy Lequatre, in a high-end line is aerodynamic because it presents a clever mix of 3 "new generation" fabrics associated with an innovative cut.
We have also added safety points, reflective tape and elastic throughout the clothing for maximum visibility day and night.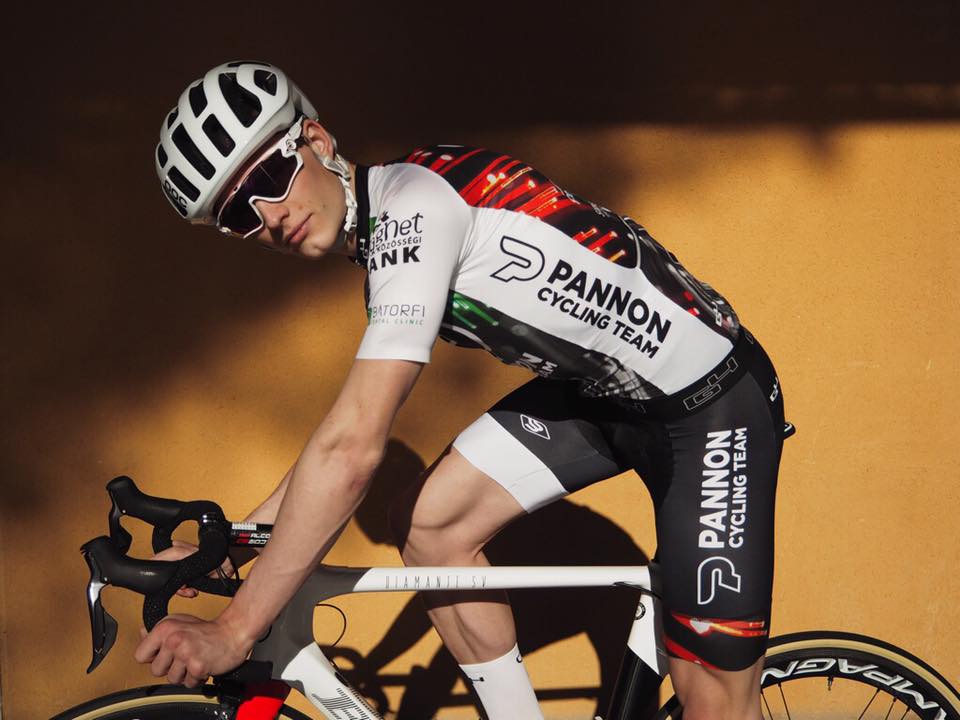 Some technical details of our outfit:
-Col AERO.
-Antiperspirant fabric.
-Long sleeves with silicone tips and aerodynamics.
-Elastic silicone seized at the pelvis.
-Pocket finishing with reflective elastic.
To complete this beautiful jersey, we added a high-end bib sublimated by Our skin pro 100HD
The team started their season with a first 4-day race at the Majorca Challenge. The first 2 days were rainy, but thanks to our clothes and our rain gear the runners passed the race inconsiderate.
The ultra light rain jacket is more than a rain jacket, it cuts wind, it protects from the cold through the thermal insulation fabric. Designed with specific fibers, this jacket ventilates and improves thermoregulation for optimal body breathability.
The lightweight and compression cuffs and knee pads have been helpful in protecting through the use of an innovative microfiber.
The entire Pannon Cycling collection is part of the G4 premium custom-made clothing that combines technical sophistication and unique style.
Are you interested in dress your team or club with our premium clothes?
Benefit from our services to guarantee a modern and completely customizable look to your team.
For more information, do not hesitate to contact the G4 team who will be happy to answer you:
Do not forget to follow Pannon cycling Team on our network or on their facebook page.
We wish a successful 2018 year to the Pannon Cycling Team.